9 to 5 Exit Strategy
VIP DAY
THERE IS NO ONE SIZE FITS ALL STRATEGY FOR LEAVING YOUR 9 TO 5!

SO LET'S CREATE THE ONE THATS PERFECT FOR YOU!
BEFORE I START MY SPIEL,
HAVE YOU RECENTLY FIRED YOUR 9 TO 5, OR CONSIDERING IT?
LOOKING TO GO FULL TIME IN YOUR BUSINESS? THEN LET'S MAP OUT THE STRATEGY THAT LEADS TO WINS.
Deep Down YOU KNOW that your TRUE CALLING is suffering because you aren't able to give it your all because you're not SERVING YOUR CALLING full time in your business. YOU DESERVE the freedom you're dreaming of in running your business full time!
So enough of the excuses and struggles ...
What if I told you that I could help you put together a dynamic plan that's personable to your desired lifestyle, needs, and responsibilities.
So tell me what would change for you if…
You only had to report to your business for work, and not your 9 to 5.
You no longer had the burnout of running a business and working a 9 to 5
You could transition from your 9 to 5 to your business full time with Less Stress and More Certainty of your Success
You had a plan that actually considered your past, present, and future goals, to create the ultimate game plan so that you can fire your 9 to 5 with pride, without looking back.
You are no longer worrying about how you will make it, because you will have a game plan for the first 5 years.
You knew exactly what it would take and how much you would need to reasonably sustain and grow your business without the backing of your 9 to 5 corporate check.
My Guess Is That This Would Be Life-Changing For You!
The truth is, it is totally possible for you to have a confident and streamlined 9 to 5 Exit Strategy that is easy to follow and execute, takes a little elbow grease, but the job will get done. You can embrace the opportunity to pursue your passion and make a living doing something you truly enjoy. You get to be the boss of your own destiny, decide what projects to take on and when, and create the life you want for yourself. Additionally, you have more freedom to set your own hours, work from anywhere, and have the flexibility to take vacation days and spend time with family and friends.
And the best part is… It can happen for you with less stress and more clarity than you think!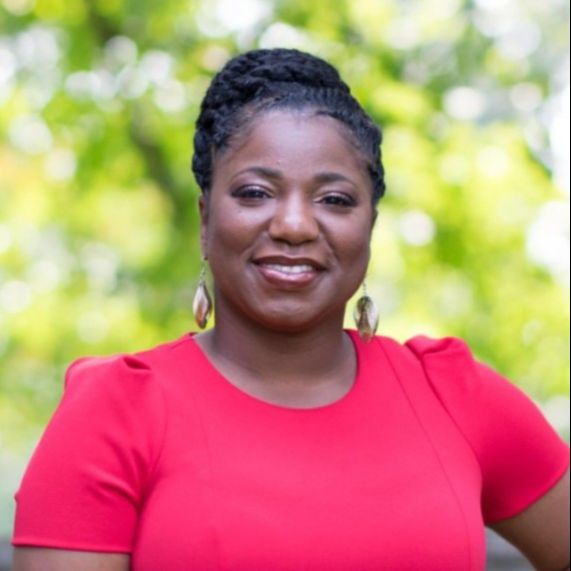 Meet Lamone Downey Leonard
Before Lamone entered my program, she had recently fired her 9 to 5 and was lose on how she was going to strategize to get to her next level and what it took to survive living without her corporate check. She wanted to live and work in her passion, but she also wanted to make sure the bills were paid too.
This program was a total game changer for her!
Lamone says her biggest win was having an actual strategy and plan that she was clear on, on how to make her dream business work. She was able to meet payroll, pay her expenses, invest in her professional development, and still have money left over to grow her company. We helped her come up with a realistic plan that allowed her to follow her dreams.
So what's stopping you from crafting a 9 to 5 exit strategy that fits your needs, lifestyle, desires, and responsibilities? I'm giving you the keys to the game! Are you going to take them?
I WANT TO HELP YOU FIRE YOUR 9 TO 5!
9 to 5 Exit Strategy
VIP DAY
Let's create the exit plan that best fits your needs, life style, desires, and responsibilities!
Gain clarity on your corporate exit goals

Create a plan that fits your desired lifestyle, goals, and responsibilities. Remember, a 9 to 5 Exit Strategy is not a one size fits all situation. We don't have cookie cutter plans over here.

Transition with way less stress and more confidence in your ability to survive this new norm for you.

Discover what it takes to make this transition both professionally and on a personal level.

Establish the roadmap to stay focused and motivated on your goals and know exactly what its going to take to get you there.
BUT WAIT, THERE'S MORE...
Check out your bonus suite...
My 9 step checklist for setting up a credible and legit business


($149 VALUE)
My business credit starter game plan
($297 VALUE)
My list of over 1 million dollars in grants available for businesses


($197 VALUE)
40 Proven Ways To Fund A Small Business
($57 VALUE)
VIDEO: 5 Struggles When Transitioning From Corporate To Entrepreneurship
($147 VALUE)
VIDEO: 5 Steps To Prepare You To Transition From Your 9 to 5
($197 VALUE)
VIDEO: Managing Your Finances As A Entrepreneur
($197 VALUE)
6 Digital Product Ideas For Diversifying Your Income
($57 VALUE)
All Of This For An Investment Of Only
$797
Meet Arissa Hatcher-Hayden
Arissa is an Elementary School Teacher with many talents in Graphic and Website Design, Social Media, Marketing, and Training & Curriculum Development, and of Course, Educating young minds.
She knew that the classroom, as fulfilling as it was, was not the place for her. She needed to be in position to exercise her creativity, your ability to create and breakdown curriculums, and develop training programs and roadmaps to help young and mores seasoned minds advance in any area of their educational choosing. We helped her development an exit plan and road map that pushed her to her success. With our program, she was able to determine her strength and weaknesses, and now know exactly what it will take for her to exit corporate and step into a positioning of her choosing.
She now has a 9 to 5 Exit Strategy that takes into account her desired lifestyle, desired level of expertise, her financial responsibilities, her growth goals, and her wife and motherly responsibilities.


Some of you don't have a lot of time to wait on creating the right plan for you,
you're ready to figure it out so you can execute!


I GET IT!
Our 9 to 5 Exit Strategy VIP Day provides you with:
🚨 Structure & Credibility
🚨 Sustainability & Finances
🚨 Scalability & Planning
HOW OUR PROGRAM WORKS
In our 9 to 5 Exit Strategy VIP Day, we take 2 days to go over 5 main key areas of your exit plan.
✅

The Decision

- Where we talk about if this is right move for you.

✅

The Replacement

- Now that you've decided this what will I need to do to fully replacement. What is it exactly?

✅

Implementation Preparation

- This is when you when create the plan and start to shift and monitor the changes you want to make.

✅

Proper Positioning

- Making sure your ducks are in a row, that you I's are dotted and your T's are crossed

✅

The Execution

- this is how exactly to leave your job. Yup, there's a strategy for how to execute this as well.
ALL IN, THE TOTAL VALUE OF THIS COURSE IS OVER $3,000!
But right now, you get everything for
ONLY $797
** Please Note For Payment Plans, Packages Must Be Paid In Full Before Session Is Scheduled **
Frequently Asked Questions
HOW LONG ARE THE VIP SESSIONS?
WILL THIS REALLY HELP WITH MY ABILITY TO LEAVE MY 9 TO 5?
WILL I GET 1:1 TIME WITH MARISA?
WHAT IF I ALREADY LEFT MY 9 TO 5? WILL THIS PROGRAM STILL HELP?
WHAT IS YOUR REFUND POLICY?
HOW MUCH TIME DO I NEED TO DEDICATE TO THIS?
Are You Settling?
As humans, we often stay in situations we dislike because of societal standards we don't truly believe in or totally agree with. At some point, these reasons lose their meaning and only become a hindrance to your purpose. You're now irritated, dreading going to work, being careless at work, grumpy, discombobulated, and the list can go on, right. Because you don't want to be there. You'd rather be anyone where else but there! Like it irritates your soul.
So let's do something about it!!